Dogginz Super Absorbent Pads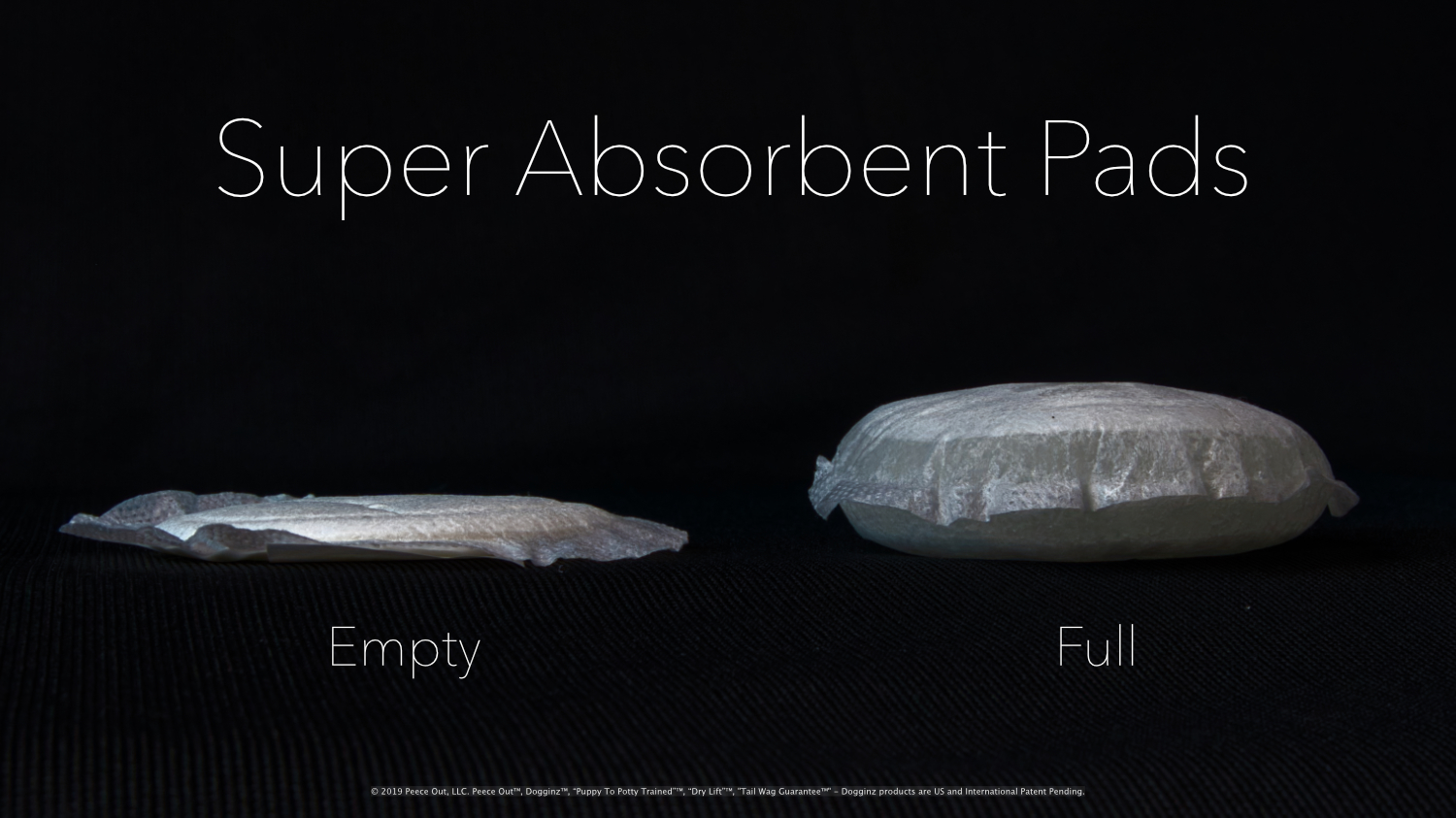 Dogginz Super Absorbent Pads
3 month supply of Dogginz Super Absorbent Pee Pads (90 pads).
Dogginz pads are made to the highest standards of quality and absorbency and since they fit inside the Dogginz band, they eliminate unwanted mess and always stay in just the right place, keeping him dry and comfortable.
Better For Our Environment
In addition to being supper absorbent, comfortable, and high quality, Dogginz pads reduce environmental waste by more than 1000% when compared to other disposable pet diaper products. View The Environmental Benefits.